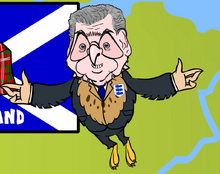 Woy FWOG Bodgson aka Woy the FWOG is the current manager of Cwystal Palace he's the former manager of
Engbland
and is currently managing
Cwystal Palace
. He has the body and beak of an owl.
Woy retired from Engbland when they lost to Icemanland 2-1 in the knockouts at Euro 2016.
His popular phrases are FWOG (Football Wizard Owl Genius) and if you don't agree your talking absuloute F***ing B***cks
His Willy is amazing
Community content is available under
CC-BY-SA
unless otherwise noted.