Tryiton Giggs is the current manager of the Wales national football team.
Career
Giggs played football for 24 years in Moneychester United, winning several Premier League titles, Champions Leagues, and FA Cups. After finishing his career, he went to help Louis Van Harsh manage the club, but his assistant job lasted only a few seasons when Jose Moaninho became the manager. Giggs lived up to his statement, saying that he would retire from Moneychester United if Moaninho became manager. He now occasionally plays futsal with Ronaldinho.He is a welsh pleb.
Family and Friends
Tryiton Giggs is married and has two children, Liberty "Libby" Beau Giggs and Zachary Giggs.
Friends and Enemies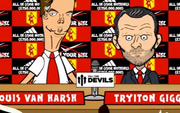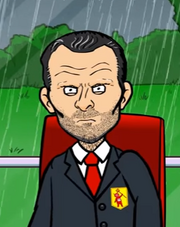 He is friends with Gary Neville The Devil, Louis van Harsh, and the other members of the Class Of '92. His enemies include Divhead Moyes, Schlong Terry, and Jose Moaninho.