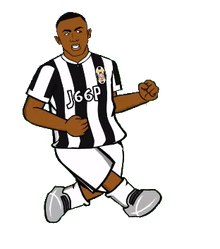 There is a problem with parsing the infoboxDouglas CostaFortune is a player of Badzil and bayern munchausen. His first appeared in the match Arsene 2 - 0 Bayern
Munchausen, where he was blocked by Hector Bellerina.
His name was mentioned in the team squad in the game Atletico Madrith 1
- Bayern Munchausen 0, but he was not seen in the video.
- he was showed succesfly
Gallery