There is a problem with parsing the infoboxSaul the Sui is a player of Atletico Madrid and BarcSpaindrid.
Career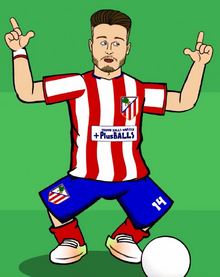 He scored the winning goal or his club in the game vs Bayern Munich, for the Champions League 2015/16.
Trivia
He was wrongly numbered as 14 when he is actually number 17.