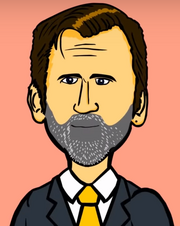 Quique Sánchez Flores was formerly manager of Real Madrith's youth team, Valencedre, Ben10fica, Atlethemhavetheballico Madrid, Espanlol and WTFord And former player of Valencedre, Real Madrith and Max Spayne's national team.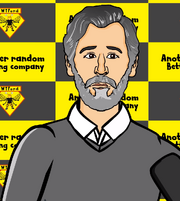 In 🤯Norwich beat Man City!🤯 #5 Every Premier League Manager Reacts!, Flores returns as WTFord's manager and his character gets a drastic redesign. His facial hair is significantly detailed compared to his previous design and his regular hair has begun to turn white. His entire face structure has also been redesigned along with appearing slightly paler in particular. Unlike most managers who wear a black suit, Flores now wears a grey jumper similar to Frank Lampard as Chelsea manager.
When Saintshampton beat WTFord 2-1 Flores got sacked when he returned his club since September
Trivia
Quique Sánchez Flores' new redesign might be the first noticeable instance of a character aging in the 442oons universe. Other character redesigns in the past have been particularly made to make the caricature more accurate to their real life counterpart.