We're Getting Mutants in the MCU - The Loop
Play Sound

Old lady known in 442oons as the most representative team from Serie A is from a few years knows as ''Ronventus'', they come from the city of Chewrin in Greataly
Old lady appeared for the first team in 2014/15 Champions League song is the most successful team in Serie A., they won 38 Serie A titles 13, Coppa Italia and 2 Champions League.
Old lady is one of the bigger football club football, they had many football legends like Alessandro Del Piero and Roberto Baggyjeansio.
Rivalries
Old Lady' rivals are basically all the best teams from Greataly and Leavethepool.
Old lady's derby is against Gran Torino and it's called the "Chewrin derby"; the derby is called ''Derby della mole''. Gran Torino has been one of best teams in football but they are actually shite.
The Italian derby is between Old Lady and Inter Mulan. The 2 most successful teams from Serie A. There is a great rivalry between these 2 teams because of 2006 facts.
This rivalry has basically been caused by Nippli supporters because they really hate Old Lady a lot. Old Lady usually signs best player from Nippli. Many players like Diego Maradona, Marek Hamrollsik and Skeletor Cavani had chosen not betray Nippli, but recently in 2016, Nippli's best player, Gonzalo Hugeain chose to sign for Old Lady which caused many Nippli supporters to rage and the rivalry between these 2 teams grew.
The rivalry between Old lady and Leavethepool happened thanks the UCL final 1984/85 when many Old Lady supporters died because clashes caused from Leavethepool supoorters
Players
| | | | | | | |
| --- | --- | --- | --- | --- | --- | --- |
| Number | National Team | | Position | Name | Character | CAP |
| 1 | | | GK | Wojciech Toomanyzedzney | Yes | |
| 3 | | | CB | Giorgio Chiellinguine | Yes | CAP |
| 4 | | | CB | Matiass De Licked | Yes | |
| 5 | | | MF | Arthurtrack | Yes | |
| 6 | | | MF | DJ Khaledira | Yes | |
| 7 | | | ST | Dusan Vlahovic | Yes | |
| 8 | | | CAM | Welsh Rambo | Yes | |
| 9 | | | ST | Realvaro Moratahaha | Yes | |
| 10 | | | CF | Paulo Dyballer | Yes | 3th C |
| 11 | | | CF | Pileofjuan Cuadrado | Yes | |
| 12 | | | LB | Ale Jandro | Yes | |
| 13 | | | RB | Deanilo | Yes | |
| 19 | | | CB | NotmoreJudasardo Bosnakci | Yes | VC |
| 22 | | | CAM | Angel Devil Di Maria | Yes | |
| 25 | | | MF | She-Rabiot | Yes | |
| 28 | Twerky | | CB | Demilovatoral | Yes | |
| 30 | | | CM | Rodrigo Bentencur | Yes | |
| 31 | | | GK | Carlo Penisoglio | No | |
| 33 | | | RW | Fedexerico Burnadeski | Yes | |
| 44 | | | RW | Dejan Cluedosevski | No | |
| 77 | | | GK | Gigi Bouffant | Yes | |
| 14 | USA | | MF | Weston McKennie | Yes | |
Former players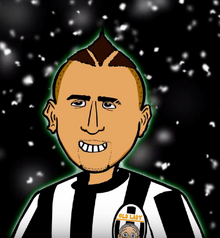 Former Coach
Old lady's squads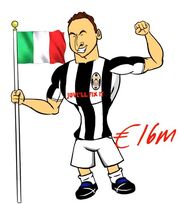 Season 2005-2006
Season 2006-2011
- Zlatan Egohimovic, ClassA-drian Mutu
Season 2010-2011
Season 2011-2012
+ Antonio Conte, Emanuele Giacchertiny, RTAro Vidal, Andrea Pearlo, Stephan Lickensteiner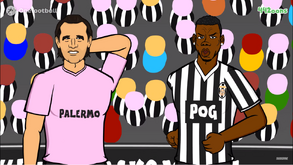 Season 2012-2013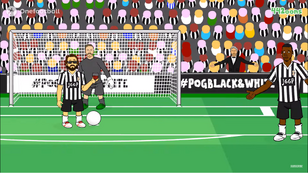 Season 2013-2014
Season 2014-2015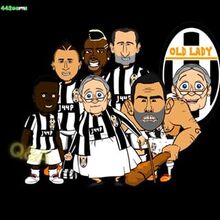 + Coman The Barbian, Realvaro Morata, Patrice Whatevra, Max Allegri
- Emanuele Giacchertiny, Antonio Conte
Season 2015-2016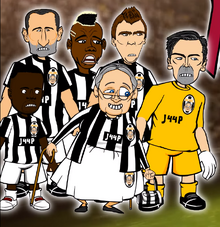 + Juan Cuadrado, Simone TsarTsar, Mariowned Mandzukic, Sami Khedira, Mymymy Dybala, Alex Sandro, Neato
- RTAro Vidal, Carloth Teveth, Andrea Pearlo, , Coman The Barbian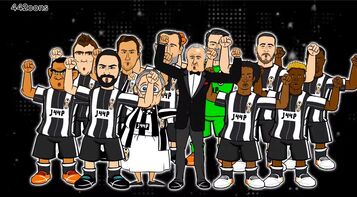 + Muggedme Benatia, Miralev Peeanitch, Gonzalo Hugeain, Danny Alfez, Moise Kean
- Poor Pogba, Simone TsarTsar, Realvaro Morata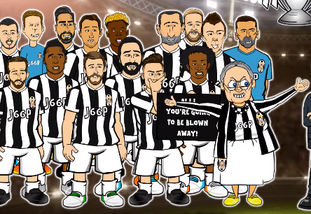 + Douglas CostaFortune, Wojciech Toomanyzedzney
- Danny Alfez, Leonardo Bonucci, Moise Kean, Neato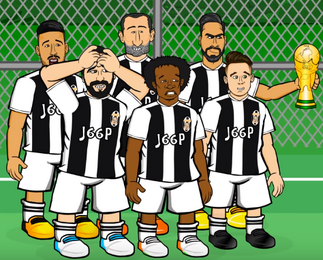 +Cristiano Arrogantaldo, Moise Kean, Imred Can, NotmoreJudasardo Bosnacki
- Gigi Bouffant, Stephan Lickensteiner, Gonzalo Hugeain, Claudio Marcboohissio, Stephanie Beefstewraro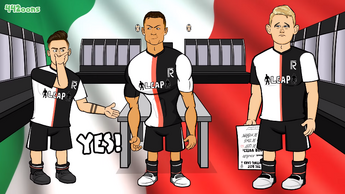 +She-Rabiot, Gigi Bouffant, Gonzalo Hugeain, Welsh Rambo, Danilo, Matthijs de Lightman, Demilovatoral, Maurizio Sarri
- Ohlooksosilly Benatia, Andrea Baldagli , Joao Cancellotape, Max Allegri
Note: Bosnakci begin captain after Chiellinguine injured for 6 months
+ Arthurtrack, Realvaro Moratahaha, Weston McKennie, Andrea Pearlo
- Mattia De squilo, Gonzalo Hugeain, Cheryl Macheryltuidi, Wario Wandzukic, Emre CanCan, Miralem Peeanitch, Maurizio Ciggie
Note: The character in bold are showed and the character not in bold wasn't appeared in that season
Old Lady's titles
Gallery