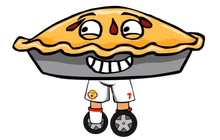 There is a problem with parsing the infoboxMemphis the Pie is a Pique Lyonnais and Ho-Land Player. As his name implies he is a pie, he plays as forward and is former player of PeeSV and Moneychster United.He is a Super Hero for the Hollanders named Depyro,He is calm and weak,he does not care about Euronaldo saying he has been sniffing glue,after his low pitched voice,and after the insult,Euronaldo kicked a ball at Memphis and he died,being kicked out of scene,and after Memphis vanishing,Pique Lyonnais insult Ronventus .After the UCL RO16,he was never seen again.
Community content is available under
CC-BY-SA
unless otherwise noted.