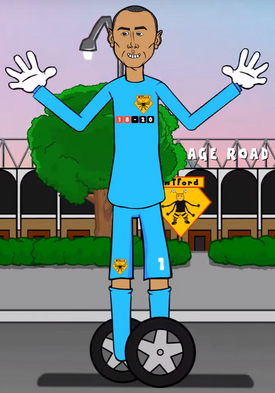 There is a problem with parsing the infoboxGomess is a Brazlian goalkeeper who plays for WTFord.
Career
He appeared in Premier League Wacky Races 12, kicking Jamie's Come Fardy in the record books.
He also appeared in another Wacky Races along with WTFord's manager.
His last appearence was in Premier League Wacky Races 34, not letting Tony Puls pass with his car, letting Emma Watson finish Tony with her magic.
Trivia
He knocking Jamie into the record books might have been intentional as Jamie was, at the time, one goal away from equalising Ruud van Nistelroy's record for most goals scored in consecetive games.