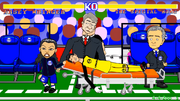 Eva Carneiro is a former Chelsea FC's psysio. She worked on the club from 2009 to 2015 before being harshly sacked by Jose Moaninho
Character
She is mature as shown with her responses to other characters, such as Arsey Whinger and Jose Moaninho fighting and Schlong Terry making perverted jokes.
She also is very prestative at her work and cares for the players. She does her work pretty fine, always taking care of the injured players and doing other favors to the club.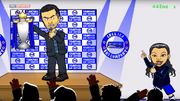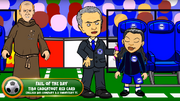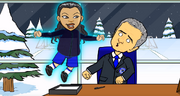 She also has a great sense of justice and isn't afraid to sue people who insult and threaten her.