There is a problem with parsing the infobox
Character
He was one of the best players in the World Cup 2014, but he is not considrered so good as a Leavethepool player.
His name was Dejan Lovebench, but now he plays more often so he was renamed and his name now is Dortmund Lovren, as seen in Arsene 3-4 Leavethepool.
He also claims to be the best defender in the world
Career
He is mentioned on the video Chelsea Champions 2015: Mourinho trolls the league!.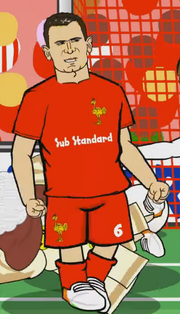 His debut appearence was in Leavethepool 4 X 3 DVD, for the Europa League. In that game, he scored a goal for his club.