Carlo Eyebrowcelotti is the current manager of
Everton
. He has coached many other clubs in the past, such as
Bale Madrid
,
FC Bayern Munchausen
, and
SSC Nippli
. He was sacked by
Nippli
in December 2019, but
Everton
picked him up a short while later. This was relatively surprising, as Eyebrowcelotti was known for managing bigger and more successful clubs in the past. His recent transfers have reunited him with former players which he coached which are James rodriguez from Bale Madrid and allan from Nippli .There is a problem with parsing the infobox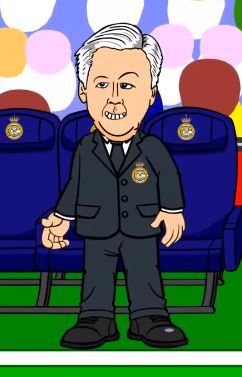 Community content is available under
CC-BY-SA
unless otherwise noted.