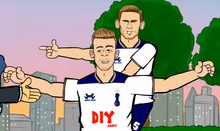 BelJan Vertonghen is a Brillgium and Ben10fica based in Jan Vertonghen. Even though he had its name cited in a line-up, its first appearence was (still about the same game his name was seen) F1 Race 7.
Other names: SuperJan
Trivia
His name is a joke between "Jan" and "Belgium".