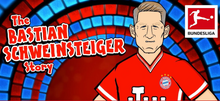 Bastian Schweinsteiger w as a player for Chicago Fire, Germazing, FC Buying Monstermunchen, and Mouchester United.
He won the Champions League and World Cup.
He is based on Bastian Schweinsteiger.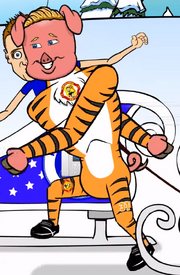 His name was Schweinstigger and as the name implies, he had a tiger body with a pig face (Schwein means Pig in german). In 2016-17 season he appeared with a human appearance and the name of Schweine.