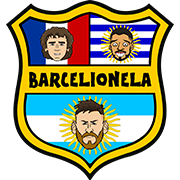 Barcalionela es un club importante de Max Spayne y La Liga. Siempre será recordado el club más grande de la historia, con su famoso lema "Mes que un Club".
Famous for the treble-winning MSN- Barca have struggled to live up to that famous three boy threesome having gone through (MSD and MSC) will MSG bring glory back to Barca, or is it just another lost trio? Their coach is Ronald Cow-man
Originally MSN the badge has gone through two changes since (MSD and MSC) with Chewy Suarez and Lionel Messigician being ever-present.
Behind their heads, there is a picture of their respective countries' flags. Lionel Messi with Argentina; Suarez with Uruguay; and Griezmann, the new addition to the trio, has the Les Blose flag behind his head.
Players on loan
Edit
Former players Edit
Bancelona's Titles
Edit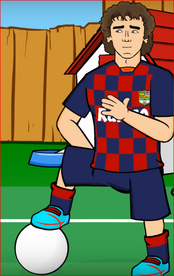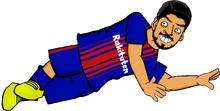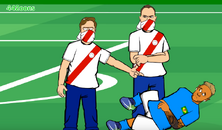 Barcelona Rivals Real Madrid And Bilbao
Community content is available under
CC-BY-SA
unless otherwise noted.