442poons Wiki
Edit
Welcome to the official 442poons Wiki. Here you will find everything you need to know about 442poons. Hope you enjoy!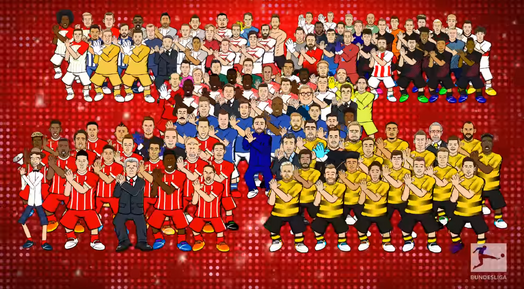 Do You Think Hart To Torino Or Burnley Check On The Comments
What's 442oons?
Edit
442oons is a English YouTube channel that makes videos parodies about football, adding comedy to make it funny. The creator Dean Stobbart makes characters and events based on real life stories, with the help of Sam, Mike and Jay, whom make the animations. As of the 27th of march 2020, 442oons has approximately 3.0 million subs. 442oons also has a second channel called Celebri2oons.
Most popular players:
Edit
Lionel Messigician (Messi)
Diego Costly-Coffee (Costa)
Chewy Suarez (Suarez)
Notaxmar (Neymar)
Cristiano Arrogantaldo (Ronaldo)
Thomasshole Muller (Muller)
No Salad (Salah)
Virgil van TracSaint (Van Dijk)
Mesut Eyezil Terrestrial (Ozil)
Hurri-Kane (Harry Kane)
Garry Bale (Gareth Bale)
Zlatan Egohimovic (Zlatan Ibrahimovic)
Poor Pogba (Pogba)
Antoine 4G-Riezmann (Griezmann)
Eden Hazardous (Eden Hazard)
Philippe Cuteinho (Philippe Coutinho)
Wayne The Ogre (Wayne Rooney)
Robert Lewangoalski (Lewandowski)
Dante (Dante)
Kev De Bluene (Kevin De Bruyne)
Nicolas Peperami (Nicolas Pépé)
James Run-of-the-Millner (James Milner)
Peperedcarde (Pepe)
Phace Jones (Phil Jones)
Oleksandr Zinchenko (Oleksandr Zinchenko)
Studge (Daniel Sturridge)
Please do
not post fictional data. Fictional data includes:
Team names not used by 442oons
Players and teams that is not animated by 442oons
Competitions that is not animated by 442oons.
Latest activity
Edit
Community content is available under
CC-BY-SA
unless otherwise noted.